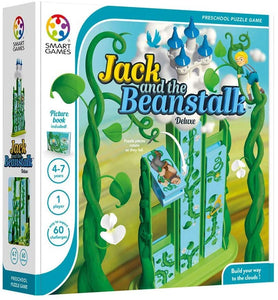 Let the images drop and climb to the top

dynamic 3D brain teaser for preschoolers

Watch out The pieces will rotate as they fall down

Jack and the Beanstalk includes 60 challenges and also features a family friendly picture book with a modern twist on the original story.
SmartGames are multi-level logic plays that everyone can play! Our award winning games can be played alone, but are also great fun playing together with the family!