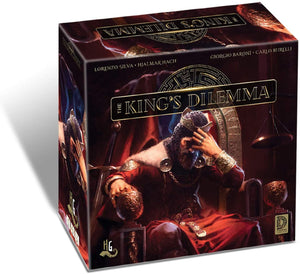 For 3-5 Players. Ages 14 plus

60 minute playing time

Over 15 hours of unique immersive story

Competitive legacy experience
You have to keep the kingdom going, while also seeking an advantage for your own house; this power struggle may lead the kingdom into war, famine, or riot, or it could generate wealth and well-being. This will depend on your choices! The thing is, each decision has consequences, and what is good for the kingdom as a whole may be bad for your family...
Will you act for the greater good, or will you think only for yourself?