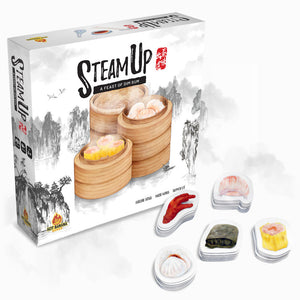 Once upon a time in the Far East, deep in the mountains of a mythical land, there was a world-renowned Dim Sum restaurant by the name of Steam Up.
It was the first restaurant of its kind to achieve the three Gold Ingot status. According to the Gold Ingot Guide, Steam Up was best known for its top 5 most popular Dim Sum: juicy shrimp dumpling, tender meat dumpling, soft and fluffy BBQ meat bun, flavorful sticky rice, and exotic phoenix claw. These heavenly tastes drew food enthusiasts and gourmets from all over the world!
Come join us on a feast of Dim Sum. You are invited!