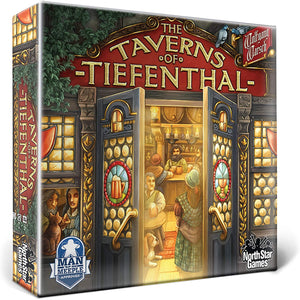 Playing time 60 mins

Suitable for 2-4 players aged 12+
In the village of tiefenthal, you take the role of tavern host to attract new and wealthy guests. Which tavern expansion is best? Do you need more tables? A larger beer warehouse? Skilfully choose the dice to develop your personal deck and become As profitable as possible!
Take the role of tavern host to attract new and wealthy guests

Skillfully choose dice to be as profitable as possible

Structured into five modules to increase complexity as you play